6-year-old named Breanna was featured in a a YouTube video crying over the fact that she wouldn't be able to marry Houston Texans defensive lineman J.J. Watt because she was too young.

When J.J. found out, he posted this on his Twitter: "We have to find her and turn those tears into a smile," he wrote. 48 hours later, he found her!

Here is the video of Breanna being sad:




And here she is, meeting J.J.!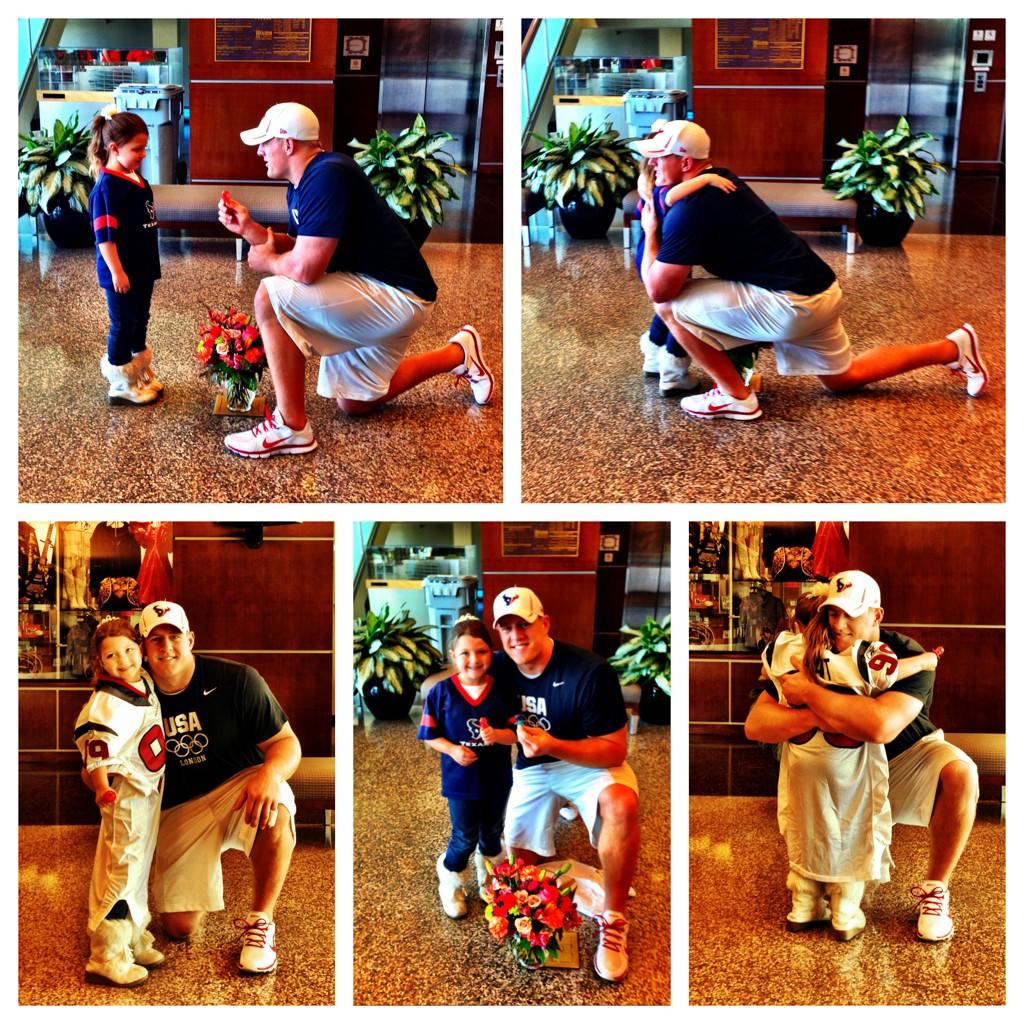 Photo: J.J. Watt/Twitter